8 December 2008
MAPILab Reports 2008 will be presented at IT-forum Kaliningrad-2008!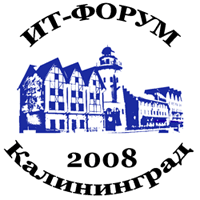 IT-forum Kaliningrad-2008 will be held in Kaliningrad, Russia on December 11, 2008. The MAPIlab company is going to present its new product for creating reports on company's IT-infrastructure - MAPILab Reports 2008.
The forum is aimed at demonstrating recent IT-achievements worlwide and discussing new opportunities in business development of the Kaliningrad region.
Alexander Gorlach, MAPILab President, will make a speech 'MAPILab Reports 2008: Transparency of IT-infrastructuren at different levels - strating from IT-administrator to CIO'.
MAPILab Reports 2008 allows collecting data about Network Infrastructure, Active Directory, and Microsoft Exchange Server as well as generating reports based on this data. These reports enable the client to make an inventory of hardware and software, to audit security of the network infrastructure, to thoroughly analyze message flows or contents of mailboxes located on Exchange Server etc.
Detailed information about this forum can be found here: www.marinconf.ru
News list