10 September 2007
Duplicate Remover from Outlook is highly valued by the Computerra magazine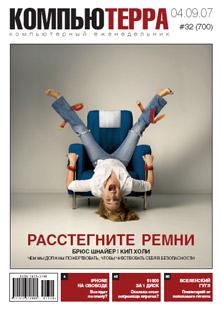 September`s issue of "Computerra" published an article by Sergey Golubitsky, the leading columnist of the 'Computerra' magazine, 'Eyes wide shut' (in Russian). The article shows functional possibilities and advantages of Duplicate Remover from Outlook add-in.
'The peculiarity of this program is its user-friendly interface and flexible settings. I cannot deprive myself of my pleasure to show the reader What a piece of sophisticated software must look like' says the author.
The MAPILab company would like to thank Sergey Golubitsky for his high appraisal of Duplicate Remover from Outlook.
The 'Computerra' magazine is one of the leading Russian offline computer weekly magazines (according to the research of TNS Gallup Media (in Russian)), published since 1992.
News list