13 September 2006
Visit our booth at SOFTOOL 2006!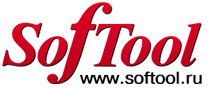 The MAPILab company is going to participate in the 17th Russian IT-Exposition Softool 2006 which is to take place September 26-29, 2006 / All-Russian Exhibition Centre (Moscow). At the booth hosted by ISDEF (F09), MAPILab is going to present its software including add-ins for Microsoft Outlook, extensions for Microsoft Exchange Server and new groupware solutions based on Microsoft Outlook.
MAPILab representatives will be on hand to answer your questions as well as to provide you with information on the possibility to join the MAPILab Partner Program.
The MAPILab company is also going to hold a press-conference "MAPILab: one year in the Russian software market. Major achievements and prospects". Alexander Gorlach, the president of the MAPILab company, will report about the results achieved by MAPILab since its entering the Russian software market and tell about launching a new range of products for Microsoft Excel. The conference is to take place at Malyj Zal of the pavilion 69 on September 26, 2006 from 5 p.m - 6 p.m.
We are happy to invite journalists to this press-conference. If interested, please send an e-mail to matveeva@mapilab.com
Register here to get a ticket to the exhibition free of charge. If you would like to make an appointment with us in advance, e-mail us at matveeva@mapilab.com
We would be glad to see you at SOFTOOL 2006 at the pavilion 69!
News list