9 November 2006
Visit our booth at Microsoft Tech•Ed: IT-Forum in Barcelona, Spain!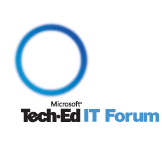 The MAPILab company is to present its latest solutions with special offers at Microsoft Tech•Ed: IT-Forum on 14-17 November, 2006 / Barcelona, Spain.
It is an important event for the world IT-community. The visitors would be able to learn how to solve issues relating to the deployment and integration of software, troubleshooting problems and better managing company's infrastructure as well as to improve the existing IT infrastructure productivity and management. In the framework of the forum, 250+ technical breakout sessions, Hands-on Labs, Chalk-&- Talks and Lightining Demos will be held. The visitors will get a chance to check out and evaluate soon-to-be-released Microsoft applications, including Exchange Server 2007, Windows Vista and Office 2007.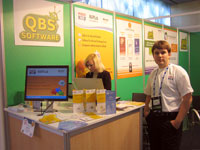 The MAPILab company is going to showcase its products at the booth hosted by QBS Software with which we have developed strong links of cooperation. QBS Software is a leading software supplier in Europe providing thousands of products to developers, designers, IT Managers, Network Administrators, DBAs and Corporate Buyers. Products range from IDEs to code tools, components to Installation tools as well as security, reporting, installation, web, database, help creation, system tools and application software.
The MAPILab company is planning to launch a discount campaign for the participants of the forum. Enjoy special discounts for our products designed for extending standard capabilities of various Microsoft applications.
All participants and guests of the forum are invited to visit our exposition at booth B16-B17!
If you would like to make an appointment with us in advance, e-mail us at: Olga Petrovich
News list