Leider ist diese Nachricht momentan nur auf Englisch vorhanden:
19. Oktober 2020
The new version of Attachments Save for Exchange: compress email attachments automatically.
We are glad to present the new version of Attachments Save for Exchange - the professional solution for email attachment management in on-premise Exchange Server environments. The product allows extracting attachments from the messages, saving them to defined storages, renaming saved attachments and adding links to the emails instead of extracted files, protecting attachments with password.
We realize that email attachments are crucial for business communication. Attachments allow users to exchange files with reports, offers, invoices, quotations, etc. However, email attachments can contain personal data that needs to be subjected to the GDPR principles and cannot be accessible to unauthorized employees. The great importance of attachment ecosystem management cannot be underestimated.
The presented version of the of Attachments Save significantly expands the product functionality by adding the automatic attachments compressing feature. This feature greatly increases the control over the whole process of working with attachments by:
Increasing the overall performance by optimizing the mail flow and reducing the message size and email traffic.
Improving corporate security by adding a password protection feature to the compressed attachments. It's especially important in terms of compliance with GDPR and similar privacy protection acts.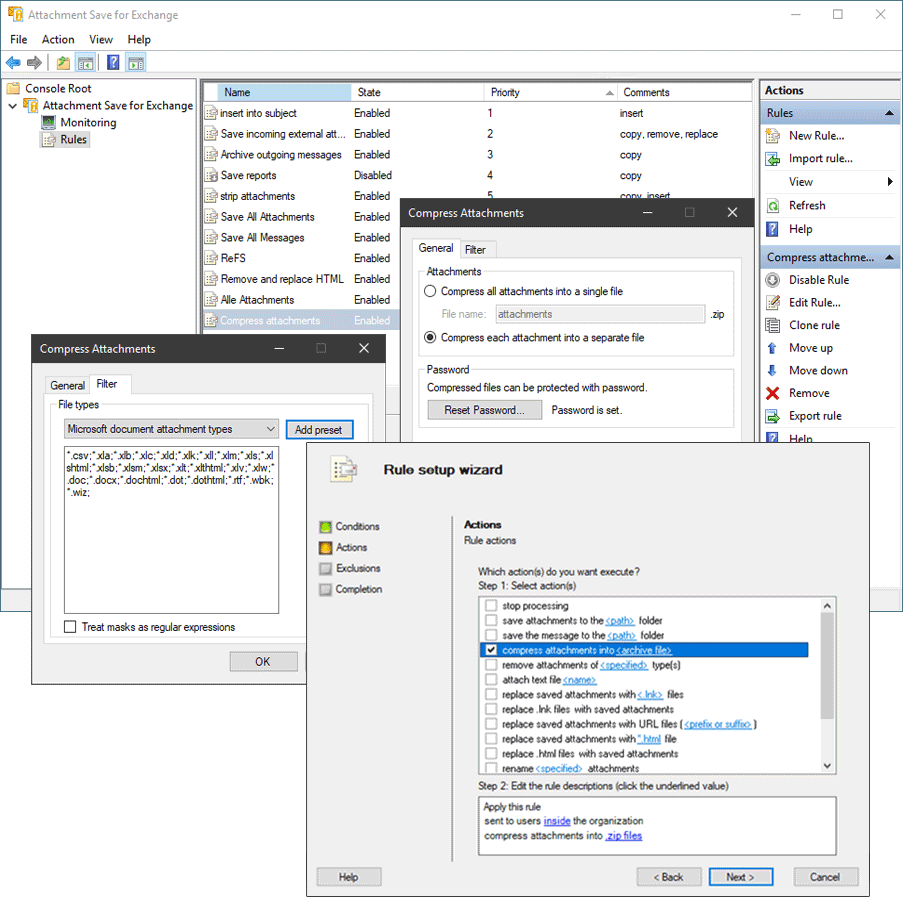 Please find detailed information about the product features and download the newest version of the software from the Attachment Save for Exchange homepage.
Newsliste