Leider ist diese Nachricht momentan nur auf Englisch vorhanden:
29. Januar 2020
Attachment Save for Exchange: new macro for linking files
We are happy to present a new version of Attachment Save for Exchange - solution that allows to process emails and attachments directly on the Microsoft Exchange Server. You can set up handling of mail flow items using criteria that the product uses to find applicable messages: emails/attachments can be blocked, removed or saved automatically without any additional effort.
One of the most demanded features is an option to replace email attachments with links to stored files. Attachment Save for Exchange provides several ways to solve this task automatically, attached files can be replaced with:
LNK file shortcuts.
URL file with a link to a saved file or to a destination folder.
HTML file with information where attachment is being stored.
Or TXT file, where you can edit the notification message using various macros.
In this version we added a new macro for customizing TXT file notification message: FullFileNames to add a file path to saved attachments.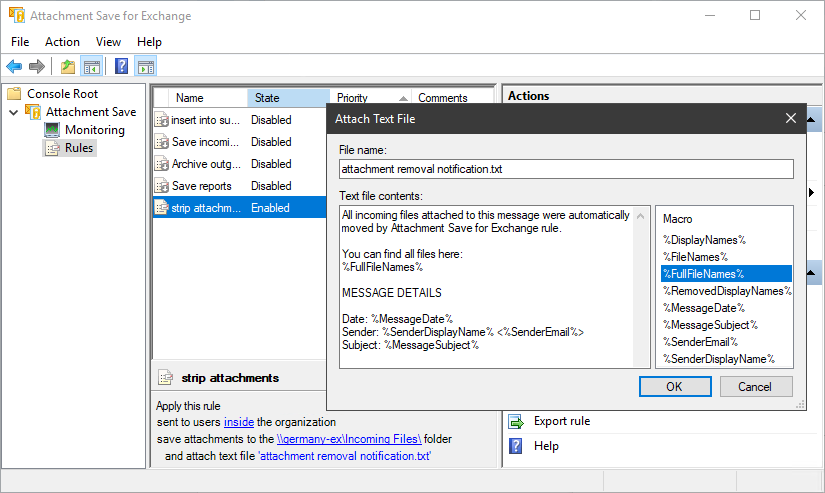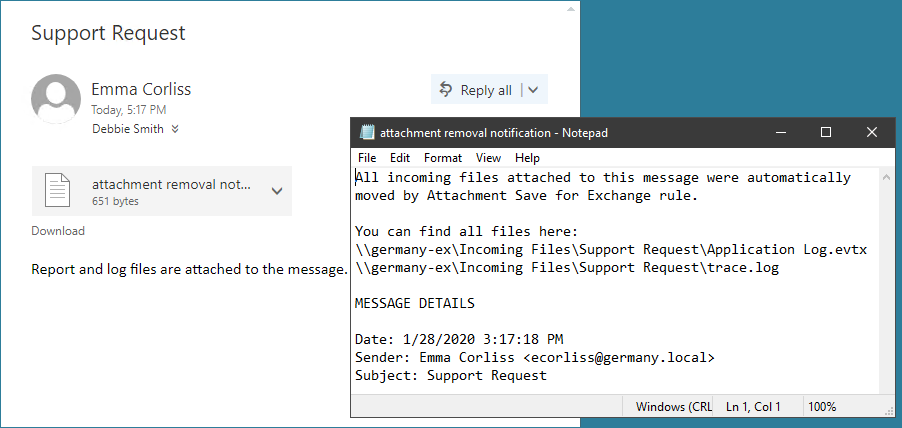 You are welcome to review detailed information about Attachment Save for Exchange features and download the newest version from the product homepage.
Newsliste