Leider ist diese Nachricht momentan nur auf Englisch vorhanden:
20. Dezember 2022
Happy holidays and a happy new year from MAPILab
As 2022 draws to a close, the MAPILab team wishes you happy holidays and all the best in the New Year!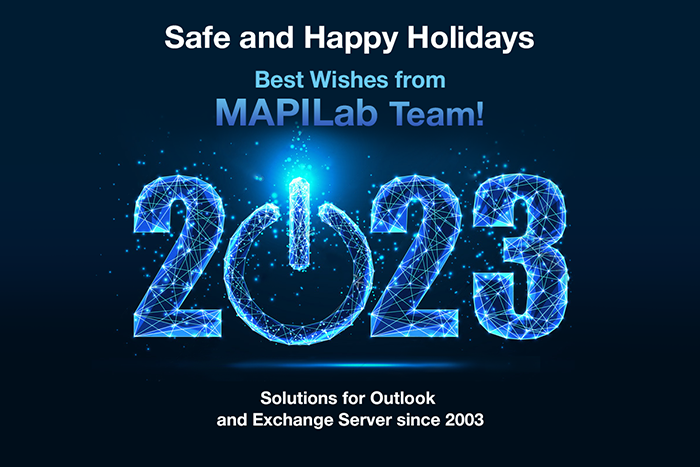 We would like to warmly thank our customers and business partners for the trustful collaboration in 2022. It has been a pleasure working with all of you around the world. Your feedback has enabled us to evolve and enhance our solutions to meet new business challenges.
MAPILab highlights from 2022
Mail Merge Toolkit Send Personally for Outlook Print Tools for Outlook MAPILab Toolbox for Outlook Live Signatures for Outlook
This year has been full of challenges and achievements. With your priceless feedback, we are looking forward to continuing to help you with your IT needs again in 2023.
Happy Holidays and warmest regards for the New Year!
Yours,
MAPILab Marketing, Development, and Support Teams.
Remember to follow us on Facebook, LinkedIn, Twitter, and subscribe to the MAPILab YouTube channel!
Newsliste