Along with many other exceptional features, Mail Merge Toolkit allows to control the number of outgoing messages during a specified period. At the Sending Setting tab, you can set a limit for sending email: a size and a pause between batches. Also, if required, you can delay the delivery and schedule the sending start.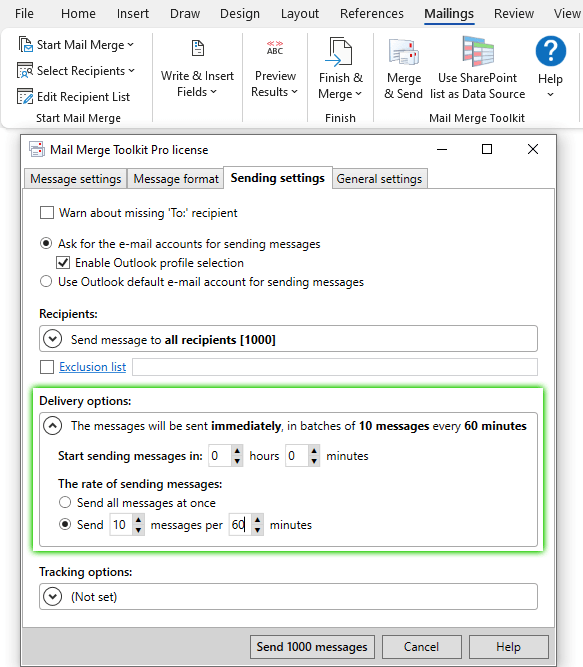 Why to limit sending speed for email campaigns?
First, when using mail merge for large lists of recipients, you can be overwhelmed by a ton or replies that may require immediate attention. So, by limiting the email flow, you can keep up with your clients.
And most importantly, email services have various sending limitations, which can block some messages, or mark it as SPAM, etc. And splitting mail merge campaign into batches and sending each one with a delay, helps to avoid triggering such filters.
Example: Mail Merge Sending limits
Let's say we are using mail merge in Word to send 1000 emails. Mail Merge Toolkit does not limit the amount of emails you can send. However, your selected mail server can have a sending quota. For example, 500 emails within a 24-hour time frame. So, to avoid being blocked, we will split the campaign in batches by setting the sending rate to 10 messages per 60 minutes.
Please note: that Microsoft Outlook must be connected and running to send scheduled messages on time.

When clicking the Send Messages button, Mail Merge Toolkit creates personalized emails and places those to the Outbox folder in Microsoft Outlook. As there was no sending delay set, the first batch was sent immediately. We can see those 10 emails in the Sent Items folder.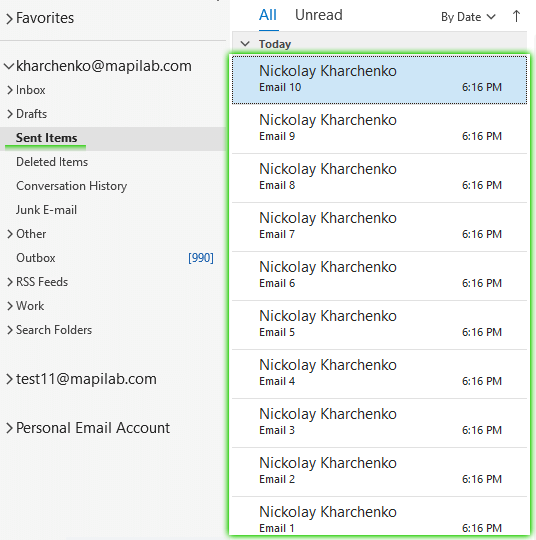 And in the Outbox folder, we find the rest 990 messages, scheduled to be sent by 10 emails every hour, as was specified in the settings.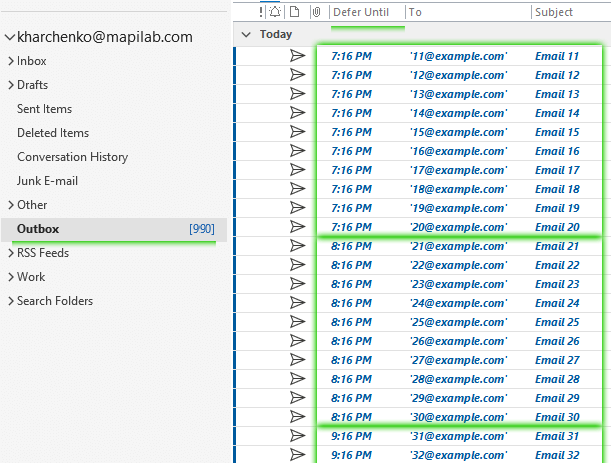 Video Tutorial and Walkthrough: Schedule and Throttle Mail Merge in Word
Learn more about other features of Mail Merge Toolkit or download and try it yourself.