About us
The MAPILab company was founded in 2003 and has managed to take the leading position on the market of software products for Microsoft Outlook since then. Today it offers more than 30 products within a wide range - there are utilities for work automation and productivity improvement, components for developers, tools for teamwork.
An important trend in the work of the company is developing software products for Microsoft Exchange Server. We create truly unique and high-quality solutions that take a firm position on the market of server extension software.
The company is also involved in software development for Microsoft SharePoint. There is separate trademark: HarePoint. Well-known and featured solutions, such as HarePoint Analytics for SharePoint and HarePoint Workflow Extensions, are developed under HarePoint trademark.
The products of the MAPILab company is a choice of thousands of users around the world. And it is a sensible choice because you can freely download all our products and check if they can be used to solve your tasks.
All products are tested by Microsoft and VeriTest, which is proved by the logos given to products and the fact that they are published on the prestigious catalogues and portals, like Microsoft Pinpoint. Being a Gold certified Microsoft partner, the MAPILab company receives the prerelease versions of Microsoft products and updates beforehand and has extended access to technical information and support, which allows us to maintain the high quality of our products all the time.
The office of the company is located in the most western Russian city of Kaliningrad. It is a hundred meters away from the central square and 25 kilometers away from the shore of the Baltic Sea. There are 20 employees in the company, all of them have a higher education. The company employees speak Russian, English and German and the customers can get technical support in all these languages.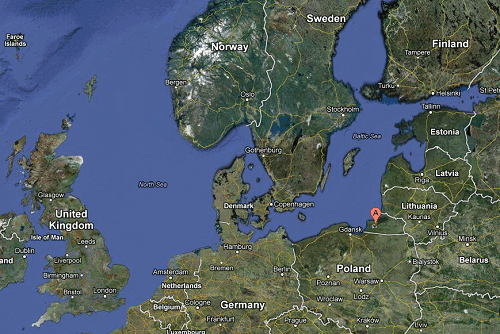 Most employees have more than 10 years of experience in their professional fields. The core of the company was formed in 2000 specializing in the developments of custom products. That is how a newbie in the market in two years became a leader whose products are used in all large companies in the world that use Microsoft technologies.
MAPILab leadership
Andrey Manchuk
Chief Executive Officer
LinkedIn
Alexandr Gorlach
Director of Strategic Development
LinkedIn
Alexey Shlibanov
Chief Technical Officer
LinkedIn
Mikhail Tsiplakov
Head of sales and marketing department
LinkedIn