24 September 2008
MAPILab Reports 2008 will be presented on the stand of "Polikom Pro" at the "Infosecurity" exhibition
The MAPILab company is going to present its new solution – MAPILab Reports 2008 at the Infosecurity Russia 2008 exhibition which will take place on October 7-9, 2008 in the international exhibition and convention center 'EXPOCENTER' (Krasnopresnenskaya nab., 14), pavilion 3, in Moscow, Russia.
Within the bounds of partner collaboration, the MAPILab company is going to present its new solution for creating reports on a company IT-infrastructure - MAPILab Reports 2008 - on the stand of one of the largest Russian system integrators 'Polikom Pro'.
MAPILab Reports 2008 allows collecting data about Network Infrastructure, Active Directory, and Microsoft Exchange Server as well as generating reports based on this data. These reports enable the client to make an inventory of hardware and software, to audit security of the network infrastructure, to thoroughly analyze message flows or contents of mailboxes located on Exchange Server etc.
This information is to be of interest for various IT-specialists: starting from system administrators to IT-directors.
The MAPILab company would like to invite you to visit the stand of 'Polikom Pro' where you will be able to test MAPILab Reports 2008, to get a free demo-version of it as well as to pose questions to the leading MAPILab specialists: Alexander Gorlach, MAPILab President, and Alexey Shlibanov, head of the MAPILab Reports 2008 project team.
If you would like to make an appointment with them in advance, please contact Oksana Matveeva at matveeva@mapilab.com.

"Polikom Pro" is a large Russian systems integrator and a supplier of products and services in the field of informational technologies – from distribution of software to development and integration of large-scale complex projects. Year of foundation – 1992. Main lines of activities: infrastructure solutions, application solutions, licensing, customer service and technical support, education. The company has highest partner statuses of the world-leading IT-companies - Microsoft, IBM, Symantec, ABBYY, Trend Micro, Cisco, Kaspersky Laboratory, and Aladdin. Regional branches of the company are located in Moscow, Yuzhno-Sakhalinsk, Chelyabinsk, and Cherepovets.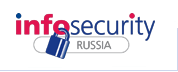 Infosecurity is a world's leading IT security event brand, with market leading events already staged in the UK, Canada, Netherlands, Belgium, France, Italy and the USA. Infosecurity is launched by Reed Exhibitions, world's leading organizer of trade and public shows. Over 430 Reed events are held in 32 countries throughout the Americas, Europe, the Middle East and Asia Pacific, and organized by 26 fully staffed offices. A partner of Reed Exhibitions for Infosecurity in Russian is the RESTEC Exhibition Company, which is on top 5 list of exhibition companies of Russia.
News list