Let's say, I need several personal copies of my Agreement to be signed by specialist. They are away, but available via e-mail. Can I use the Signature feature in Microsoft Office Word and let my document be converted to personal PDF files, then, sent immediately and individually to the addressees? – Yes!
First, I'm preparing my Agreement in a Word Document, then go to the Insert tab on the ribbon and select "Microsoft Office Signature Line":

So, the document is ready to set the specialist's hand on it: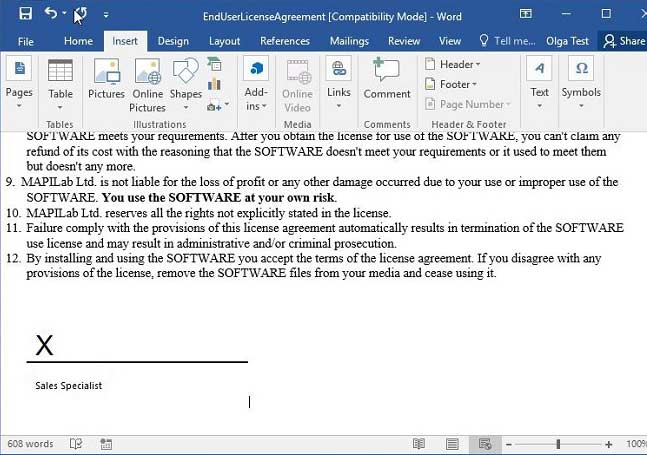 Next, I start Mail Merge: go to the Mailings tab, select Step by Step Mail Merge Wizard: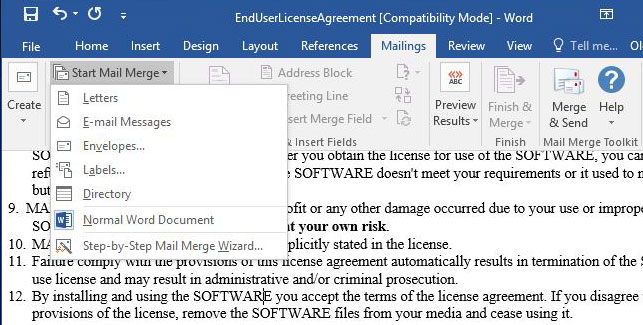 This selection is important: "Letters" can be used for printing, but we will need e-mail messages: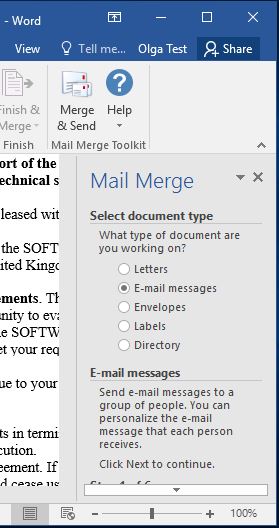 I connect to my data source in the next step: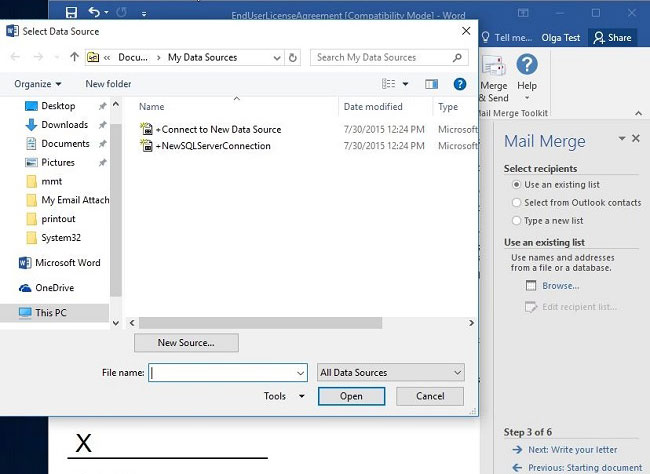 Then, I click "Merge & Send" on the ribbon (that is exactly the option provided by the Mail Merge Toolkit for Outlook add-in) – and fill in the fields: select the field containing e-mail address from my data source, type the subject line, and select "PDF Attachment (optimized for printing)" – with this message format, my document will be converted to a PDF file, and attached to my message: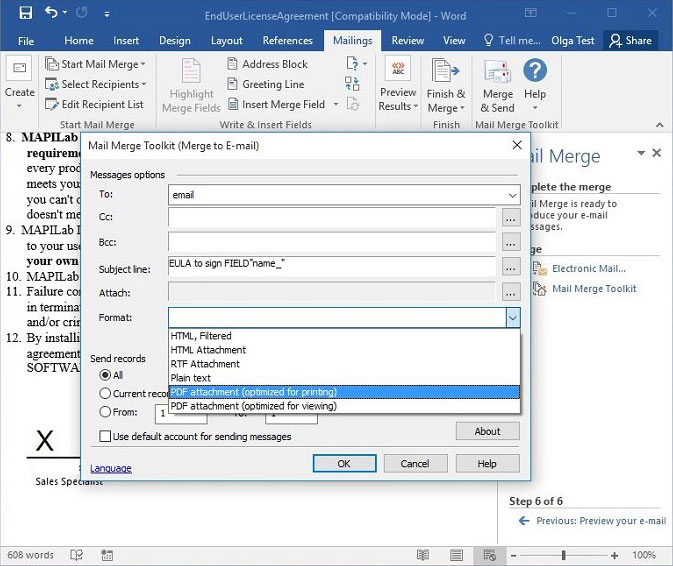 In the next step, I can type my e-mail message text; using data source fields is supported as well: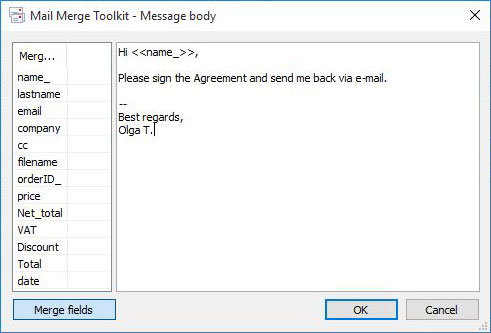 If I open my message from Outlook Outbox – it looks individually and contains my PDF attachment: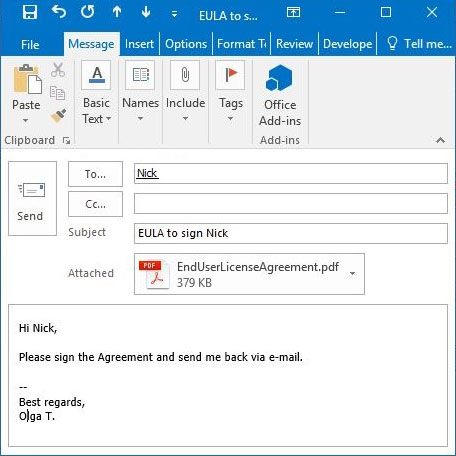 After getting my message, the specialist can open my PDF file, select "Fill & Sign" – add his signature. Save changes and send the Agreement back to me via e-mail: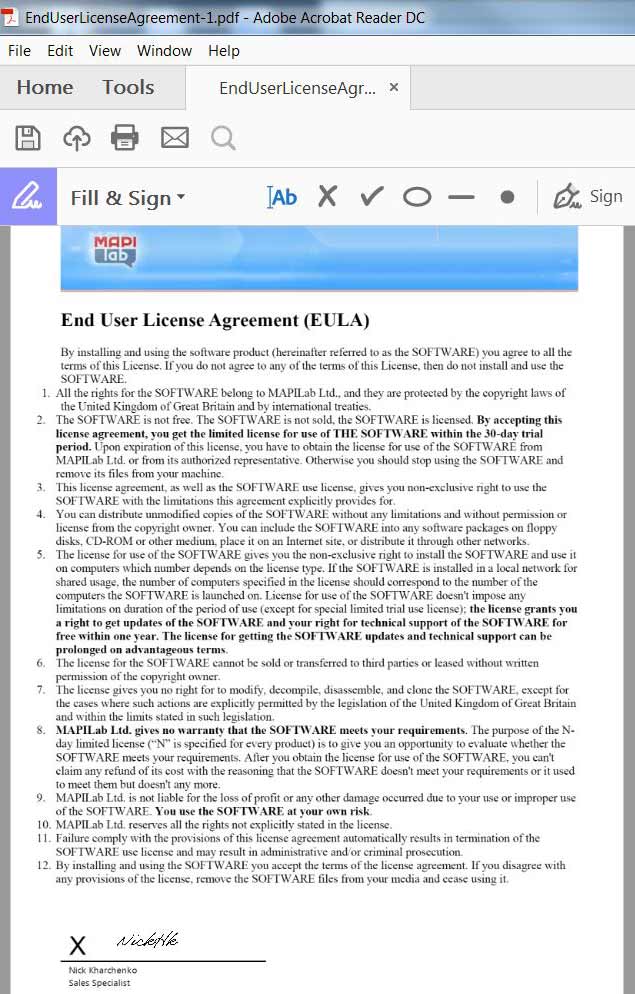 In this way, the opportunities of the Microsoft Word Mail Merge feature let me handle a very specific task: with the help of the Mail Merge Toolkit add-in and its important feature of converting messages to PDF, sending personal PDF files is enabled with the support of specific fields like "Signature Line", even in the automatic mode.