Public Folders provide an easy and convenient way to share content with multiple users and user groups in an organization. All users have access to Microsoft Outlook to work with their emails and mailboxes, so adding Public Folders as an additional feature to the product they know very well is convenient and efficient.
Deployment and management of Public Folders are also simple and clear for Exchange Administrators since they don't need to use regular mailboxes for that purpose and configure sophisticated permissions to give control of those mailboxes to multiple users.
That is, it's not surprising that Public Folders are often found at the core of business processes, therefore contain an essential part of information exchange in an organization.
Whenever there is a task to find specific messages or documents, at an organization level, the most efficient approach is to perform the search at Exchange server, and very likely, the search would need to include Public Folders, as the major data repositories.
Search in Exchange itself is quite complex since it involves special mechanisms and technical approaches, such as indexing, eDiscovery, and so on. Fortunately, there is no need to study or deal with these processes directly since there is a tool that makes Search in Exchange absolutely simple and user-friendly – MAPILab Search for Exchange. Moreover, and this is especially important – it supports searching Public Folders, as well as Public Folder Mailboxes (this feature was introduced in Exchange 2016).
Creating a search query for Public Mailboxes
In Queries pane, click New Public Folder Query… – an option to search specifically in Public Folders. Query Wizard will guide you through the query creation; it has three simple steps.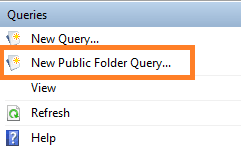 The first step is Keywords – enter the keywords you are searching for: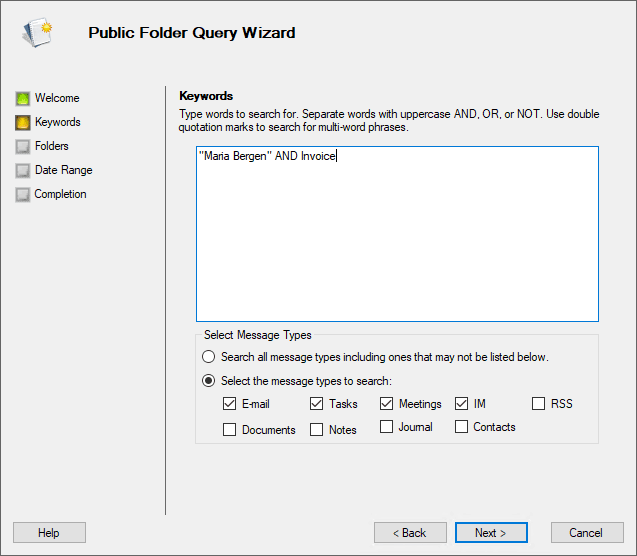 The additional syntax can be used for more advanced searches.
At the second step, select which Public Folders to search in: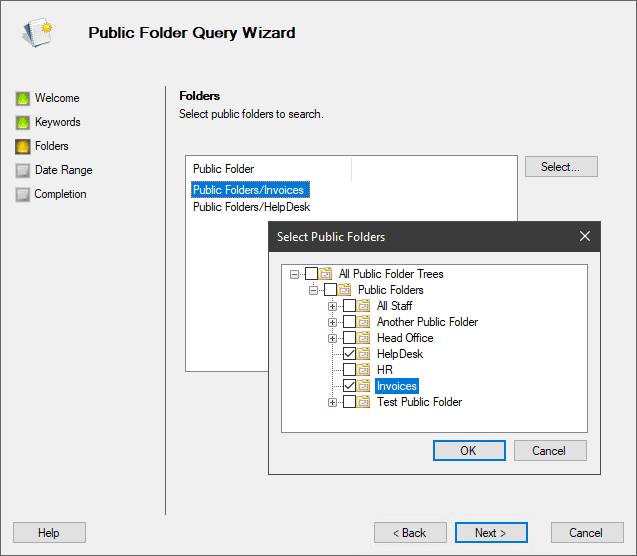 In the third step, you can limit the search to a specific date range.
Finally, you can provide the name and save this query.
Running the search query and reviewing results
Once the query is created, you can run Execute Query command from the Actions pane to initiate the Public Folders search in Exchange:

It will take you to Results section, where you can monitor how the search is running: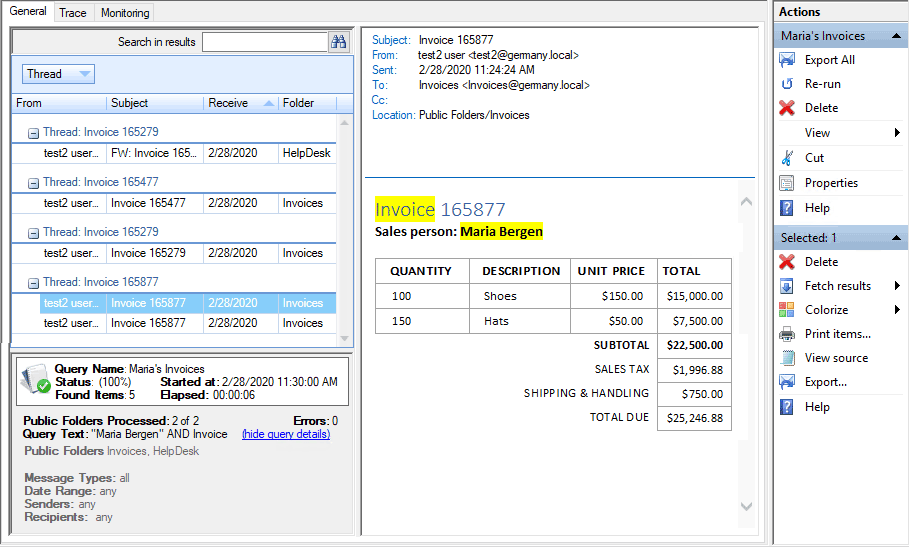 Search results are displayed in a convenient way: you can sort or group search results. A quick search can be run among the search results.
E-mail previews are displayed right in the same console, so you can immediately see how the original e-mail looks like and where the keywords are there in the text.
Search results can be exported to PDF, MSG, EML, MHT and CSV formats.
Conclusion
MAPILab Search for Exchange enables you to do Public Folders search in Exchange in an easy, intuitive and user-friendly way. It supports all versions of Exchange on-premise and can be deployed within minutes, with no downtime and no changes to server components. Search results are displayed in clear and understandable fashion so that their analysis becomes efficient and comfortable.
Thanks to these outstanding features, MAPILab Search for Exchange is a perfect tool to do a search in Public Folders at an enterprise level.
Feel free to get more details and download the trial version of MAPILab Search for Exchange in your environment: https://www.mapilab.com/exchange/exchange_search/