Out of the box, Microsoft Word sends mail merge emails using a default Outlook account and doesn`t offer an option to use different email accounts. This often leads to the common mistake of sending with the wrong email address.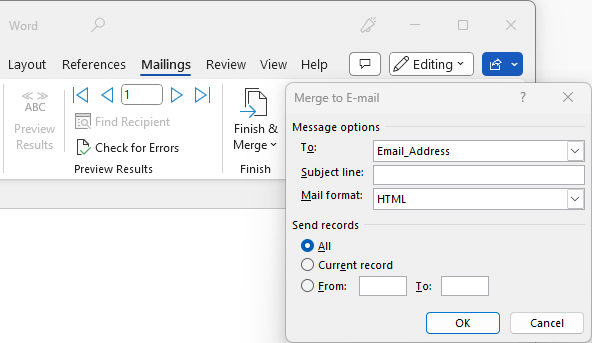 This is where Mail Merge Toolkit comes to the rescue, offering full control over the FROM field:
Before sending messages, you can change the sender, when having multiple Outlook accounts.
Moreover, you can mail merge as someone else if you were delegated Send As or Send on Behalf of another Microsoft 365 or Exchange mailbox permissions.
Continue reading