Receiving feedback on your messages is indispensable for efficient correspondence. However, it often happens that your recipients postpone writing a reply or forget to write one at all. There is no harm in reminding them to give you an answer, but it is something you have to keep in mind or put in your to-do list. Naturally, modern scheduling tools, such as Outlook Tasks or any specialized standalone application, can alarm you to contact your recipient again if you create a respective task when you send the initial letter.
But creating tasks and setting reminders is a task in itself, too, and the number of items on your schedule can become pretty overwhelming, especially when you deal with a large mail flow. Instead, you can make use of an Outlook add-in by MAPILab called E-mail Follow-Up. This easy-to-use tool has two basic scenarios: it can either remind you to get in touch with your respondent if there is no reply within a specified time frame or send an automatic reminder message to him. In this article, we will take a look at the principal features of E-mail Follow-Up and show you how to set up reminders and edit templates.
After you install the add-in, you'll easily find it under MAPILab Tab on the Ribbon. If you click on Options, you will find some basic controls, such as removing appointments when a reply is received and automatic time-frame adjustment, along with shortcuts to the list of appointments, templates, and advanced settings.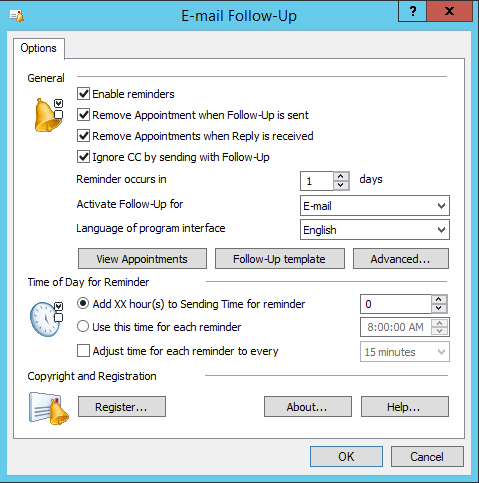 First, if you plan on sending reminders to your recipients, you will probably need to come up with a universal and unimposing message that will gently push your recipient toward writing an immediate reply. To do that, click on Follow-Up Template, and go ahead. Remember to use placeholders (found under Macros) to help your respondent find the initial message. Here's a nice custom-made template which is perfectly suitable for most occasions – feel free to use it!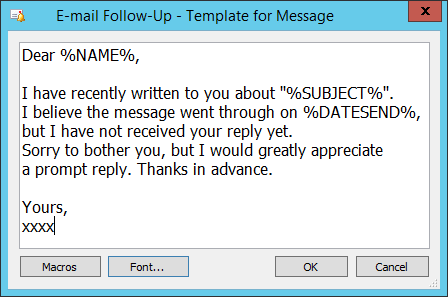 Besides, when the time comes to send the reminder, the add-in will prompt you of possible changes you'd like to make to the message, so don't worry if the template cannot please everyone on your contact list.
Second, let's configure all the necessary settings in the Advanced section, which has four tabs. Under Options you can set days of the week on which you'd like reminders to be sent, for instance, you can exclude weekends.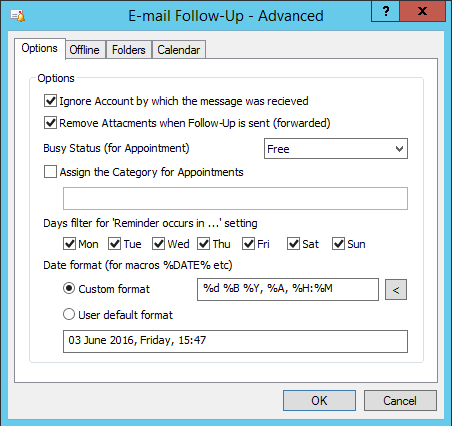 Offline Tab is responsible for searching the mailbox for unreplied messages that were sent within a specified time-frame.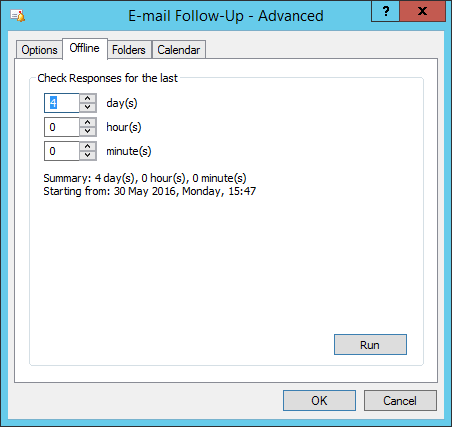 Under Folders, you can choose which folders should be monitored by the tool (normally, Sent Items).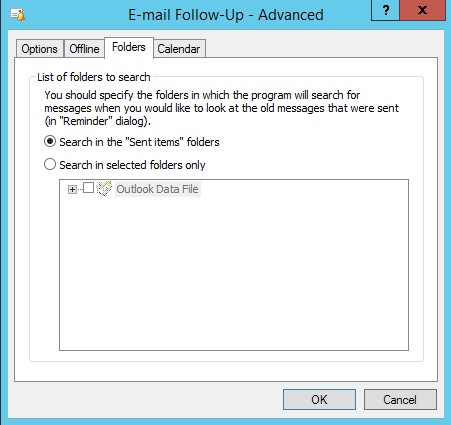 Naturally, under Calendar, you specify the Outlook calendar where you would like appointments to be created, which is extremely handy if you need to share them with your colleagues.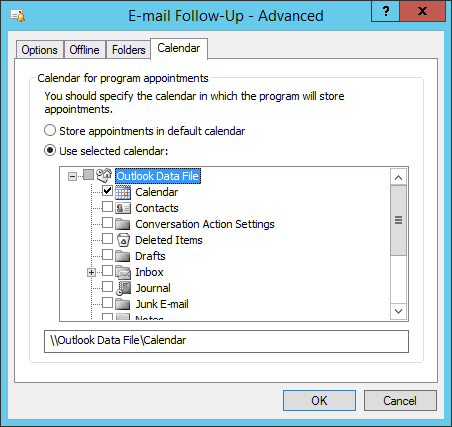 Third, let's see how you can schedule an actual follow-up message based on our template for a new message.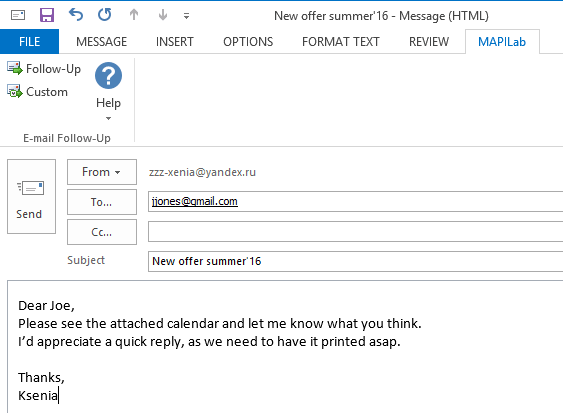 Open a new message window, choose MAPILab Tab on the Ribbon, and click on Custom to customize appointment options.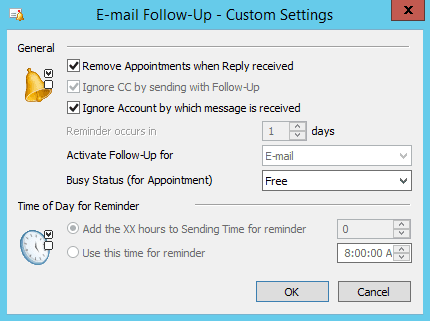 Be careful not to click on Follow-Up, because this button both creates the appointment, AND sends the message immediately.
After the letter has been sent, you can check the created appointment by looking it up in the list which can be found under View Appointments (in the dropdown menu from the Ribbon).

Double-click on the appointment to view its properties.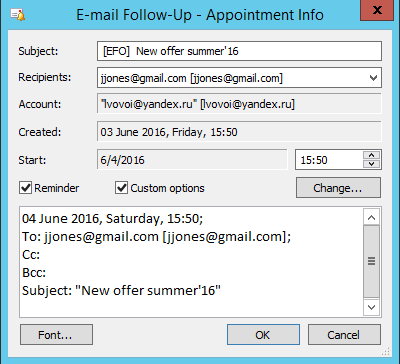 If there's something in the appointment you'd like to modify, such as start time, check the Custom box and click Change.
Alternatively, you can take a look at your regular Outlook calendar and find the reminder created by E-Mail Follow-Up.
Thanks to the seamless integration of the MAPILab tool, this item can be edited just like any other Calendar appointment.
We hope we've been able to give you a useful overview of how to boost the efficiency of your correspondence with the help of MAPILab E-Mail Follow-Up.