Surely, active users of Outlook appreciate its vast range of features. However, they are pretty well aware of its limitations, too. To overcome these limitations, it is often enough to install a couple of well-integrated third-party add-ins, for instance, MAPILab ones. For you to make the most of your Outlook, we are offering this brief overview of our most useful tools.
If you frequently use Outlook in your daily routine, you are well aware of its wide scope of features and possibilities. Nevertheless, it might sometimes occur to you that it could be doing more in terms of specific mailing and organizing tasks. You are absolutely right, but there is no use looking for magiс buttons and shortcuts inside your Outlook. It has already become common to extend Outlook functionality by installing third-party add-ins which successfully make up for non-existent (or blocked) Outlook features. To ensure good performance, choose trusted vendors with good customer feedback and easy product integration.
In this overview you will find a few ideas on boosting your productivity with the help of add-ins and toolsets by MAPILab.
The gem of the collection, this toolset is comprised of 18 Outlook add-ins – for true adherers of the email client who have to solve plenty of tasks in the Outlook environment. The most notable groups of add-ins included in the set concern email scheduling and attachments management. The latter features some amazing opportunities, such as remote access to files on your computer (File Fetch) and automatic sending of updated files to chosen recipients (File Send Automatically).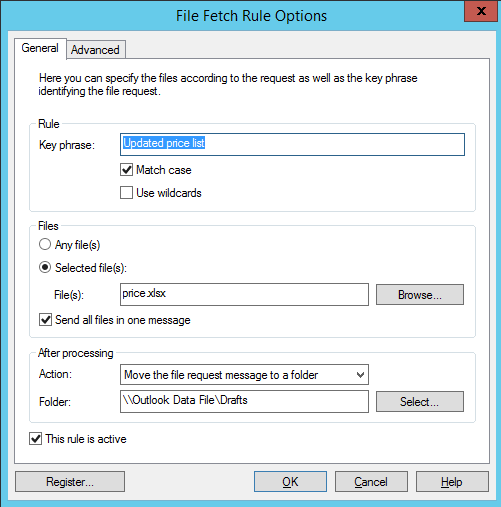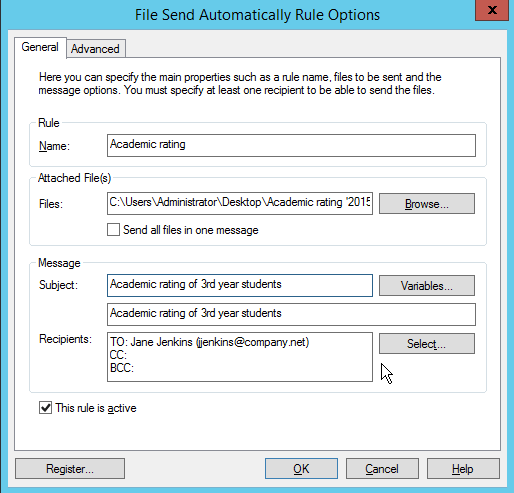 Moreover, the Attachments Options component can help you out with blocked attachments, leaving it for you to decide which file types are secure – believe it or not, Outlook doesn't provide access to these settings.
The good news is that if you only need one or two tools from the set, you can only activate these tools, leaving the rest of them inactive so as not to overload the Ribbon tab with buttons.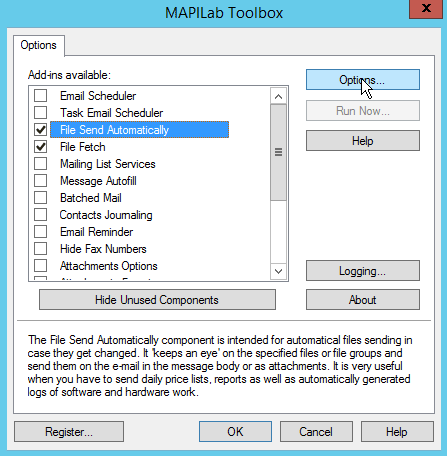 This tool is indispensable for those who have to write a lot of standard replies or messages. It simplifies inserting standard text by enabling creation of built-in Outlook templates. You won't have to copy-paste texts from external documents and databases, and it is even possible to assign a hot key combination to make access to templates lightning fast.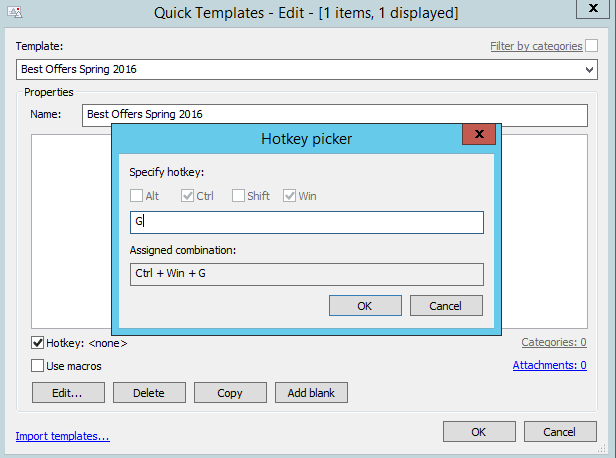 Another notable option of this add-in is associating a template with an attachment so as the recipient would always get an actual version of the file.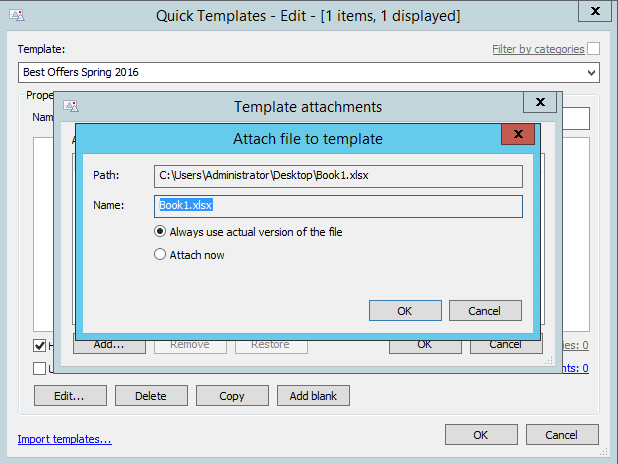 Mass mailing tools
If you often send email in bulk, you might have already made use of mass mailing software in the form of standalone apps or web-interface services. However, you will probably be surprised to learn that certain mass mailing tools offer perfect integration with Microsoft Outlook and other Office tools.
Send Personally is an essential step toward professional mass mailing. First and foremost, it ensures that your messages don't go straight to junk by displaying only one address in 'To' field. Furthermore, it has a number of placeholders enabling to add personal information to your mass messages and protects mass emails against erroneous HTML formatting and Reply-to-all mistakes. The add-in tools are located in the new message window, above the Send button.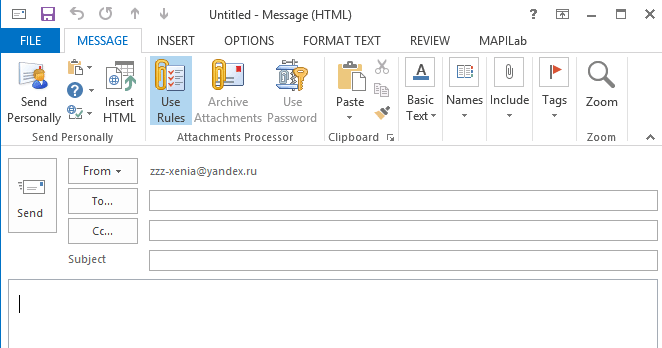 Mail Merge Toolkit is an even more powerful and multi-faceted solution. Most importantly, it enables full functionality of Microsoft Word and Microsoft Publisher while creating bulk emails. Compatible with most versions of Word, the toolkit supports a wide range of message formats, including HTML, PDF, RTF and GIF.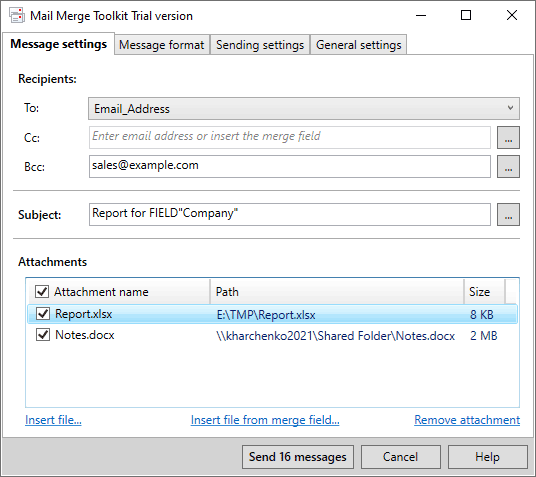 Automatic removal of Outlook duplicates
A modern Outlook environment, especially a corporate one, with shared folders, mailboxes and calendars is prone to accidental creation of duplicate items, such as messages, contacts, calendar entries, tasks and so on, due to an unexpected intersection of rules, for instance. It slows down searching, drastically increases the size of Outlook data files and affects general performance of your email client.
If you have noticed that certain items exist in a number of identical copies, it may often be simpler to eliminate duplicates than to untangle the intricate sequence of actions which has led to the creation of duplicate items. It can easily be done with the help of such MAPILab tools as Duplicate Email Remover and Duplicates Remover for Outlook.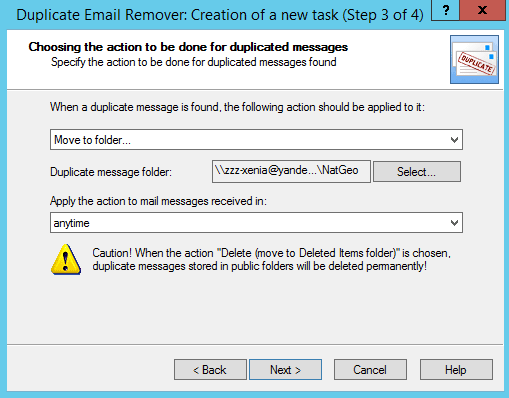 Don't let the similar names confuse you – the former helps you to get rid of duplicate messages and posts by performing the selected action (mark with a flag, delete, copy or move to folder), whereas the latter deals with other items: contacts, notes, tasks, journals and calendar items.
These IT-hygiene solutions will keep your workspace well-organized, neat, and efficient. What is more, they are fully compatible with Microsoft Exchange and can process items in public folders, if the user has correct access rights.