Has your Outlook recently blocked an attachment from an important sender who you felt most uncomfortable getting back to? Is it a persistent issue? If you deal with a lot of attached files in your correspondence, you might have noticed that Outlook blocks items based on their file type. And if you have a lot of your attachments blocked, you might have already been looking for relevant Outlook settings – without any apparent result.
A lack of access to Outlook security settings is notorious among its users, especially in terms of blocked attachments. After a couple of rather nasty viruses flooded the Internet in 1990s, Microsoft brought in a number of changes to the security system of its products – in most cases, simply taking tasks associated with risk assessment away from users. That is to say, Outlook is designed to block attachments of certain types, and unless you're a skilled hacker, there's nothing to be done about it. Or is there?
For starters, let's take a quick glance at what Office support team suggests we do. Their proposed solutions include renaming files to change the extension (sending .exe as .docx, for instance), compressing files into WinZIP archives or using a FTP to share files. All of this is quite ingenious, but involves getting back to your senders and wasting their time on these technical details.
Alternatively, you can resort to a different email client or use the web interface of your mailbox, accessible through a browser. However, unless you are prepared to give up Outlook in general, using other ways to access your mail may disrupt your workflow and lead to inconsistencies.
Today we will give you a couple of ideas that might serve as a workaround for this issue. You will learn about ways to unblock attachments with the help of such MAPILab tools as Attachments Processor for Outlook, MAPILab Toolbox for Outlook, and HTML Email Archiver for Outlook.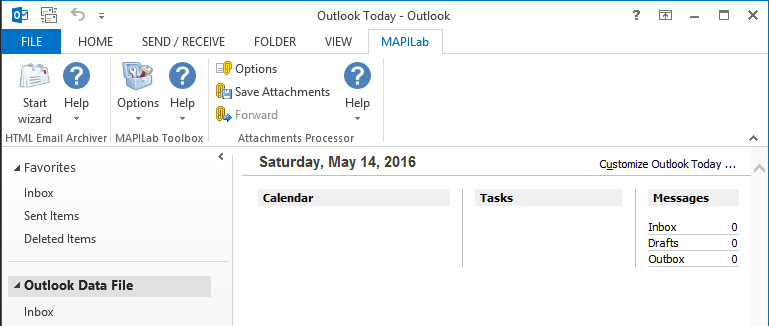 Attachments Processor for Outlook is an archiving tool which, in addition to processing incoming and outgoing files, provides the user with access to the list of file types to be blocked. You can modify the list by clicking on the respective button in Tools under Add-In Options.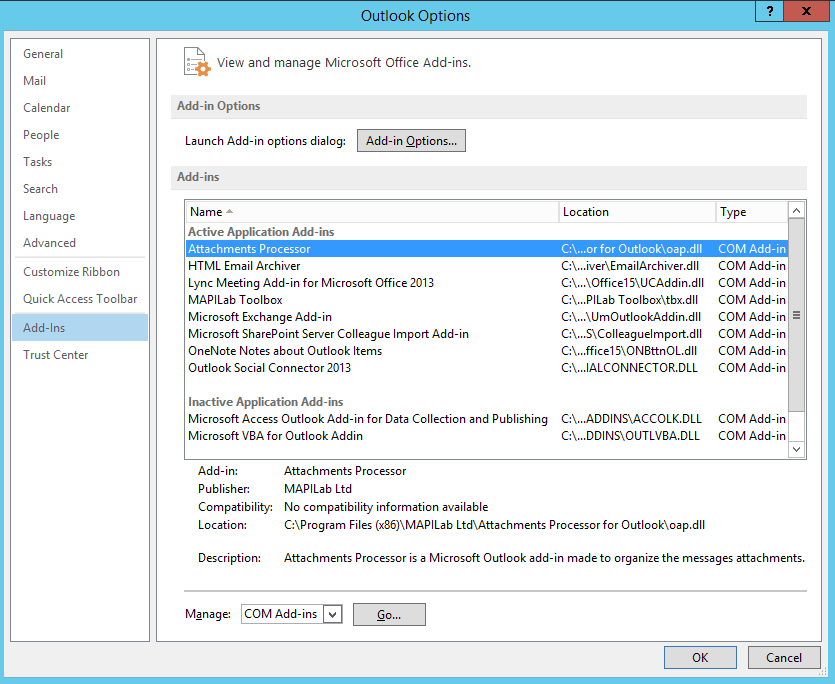 Mind the wording: you are required to select the file types you need access to, not the ones you want to block.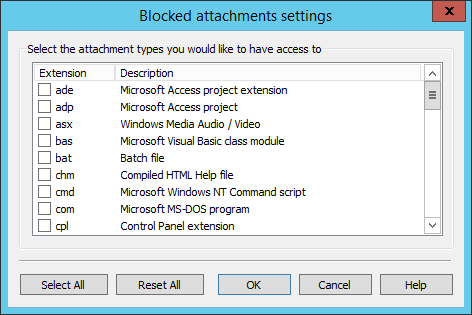 As for HTML Email Archiver for Outlook, it is a specialized tool which enables you to create Outlook archives which can be easily exported to other platforms and devices published on the Internet, shared and so on. Speaking of blocked attachments, you will find the same button as in Attachments Processor in one of the Archiver's Wizard windows.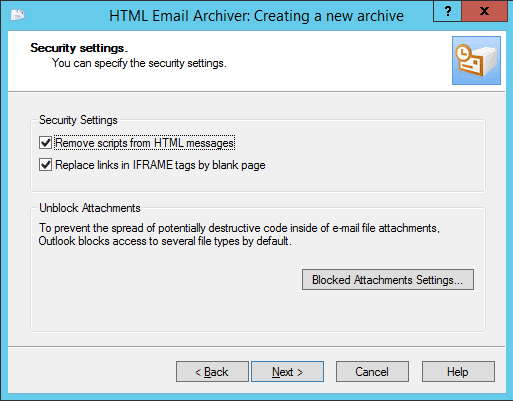 Again, choose whichever file type you want access to – or even all of them at once.
MAPILab Toolbox for Outlook is a multi-faceted tool which can boost your Outlook's productivity in many ways, including work with attachments.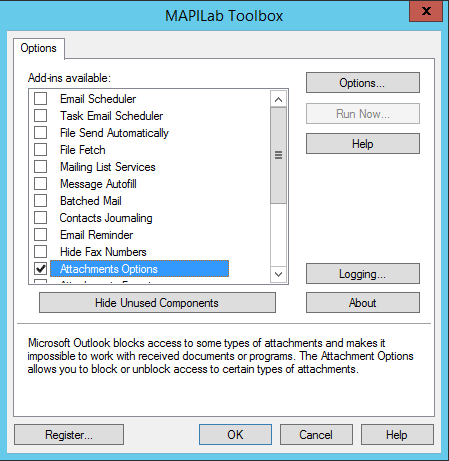 In order to make changes to the list of blocked attachments, check Attachments Options in Toolbox Options, and then click Options to display the list.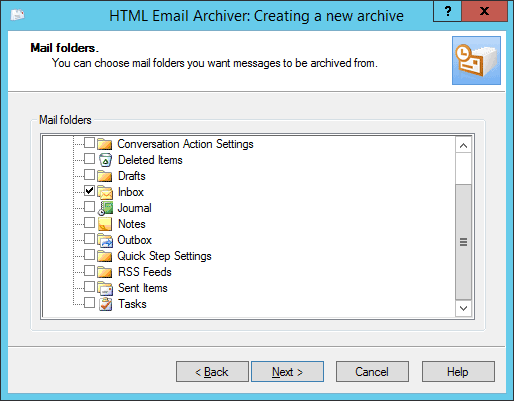 It looks slightly different from lists in the above-mentioned standalone tools, but functionally they are identical.
As you can see, the described MAPILab add-ins for Outlook can override the issue of blocked attachments quite successfully and do not require any special knowledge from the user due to their friendly and well-integrated interface. Besides, once you've done working with the attached files that had caused trouble, it's advisable to restore Outlook default security settings, as they were put there for a reason.